Media and Entertainment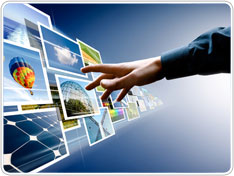 FBS helps entertainment, broadcast, publishing and print media companies adapt to the realities of the digital evolution and capitalize on new opportunities. We help you adapt and migrate to the digital world using new business models, processes, technologies and sourcing strategies that improve your bottom line.
We help entertainment companies develop new ways to create, securely distribute and monetize content in our evolving digital environment. FBS assists broadcast leaders leverage rich assets, deploy content to new channels and transform their production and broadcast operations for digital file-based content to reduce costs and improve effectiveness. FBS's Media and Entertainment practice brings the consulting and technology expertise to channel these new media forces into competitive advantage.